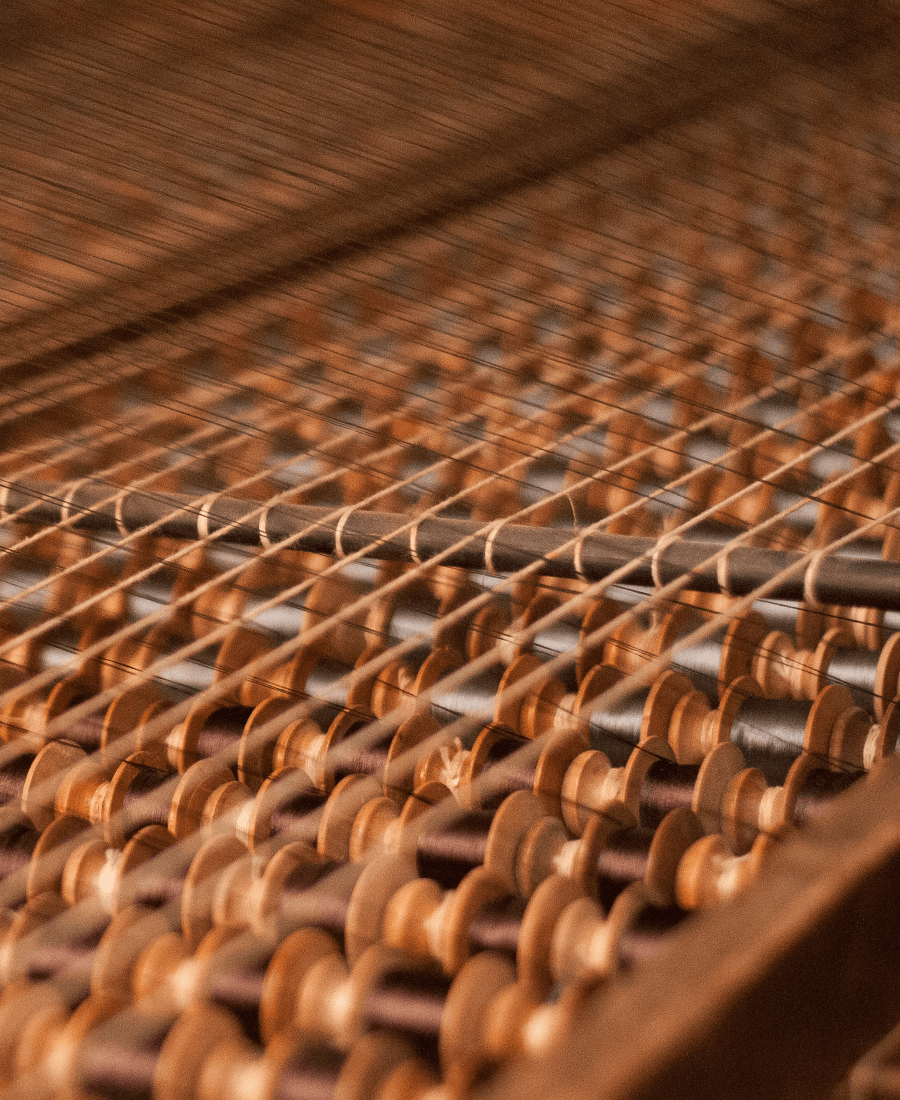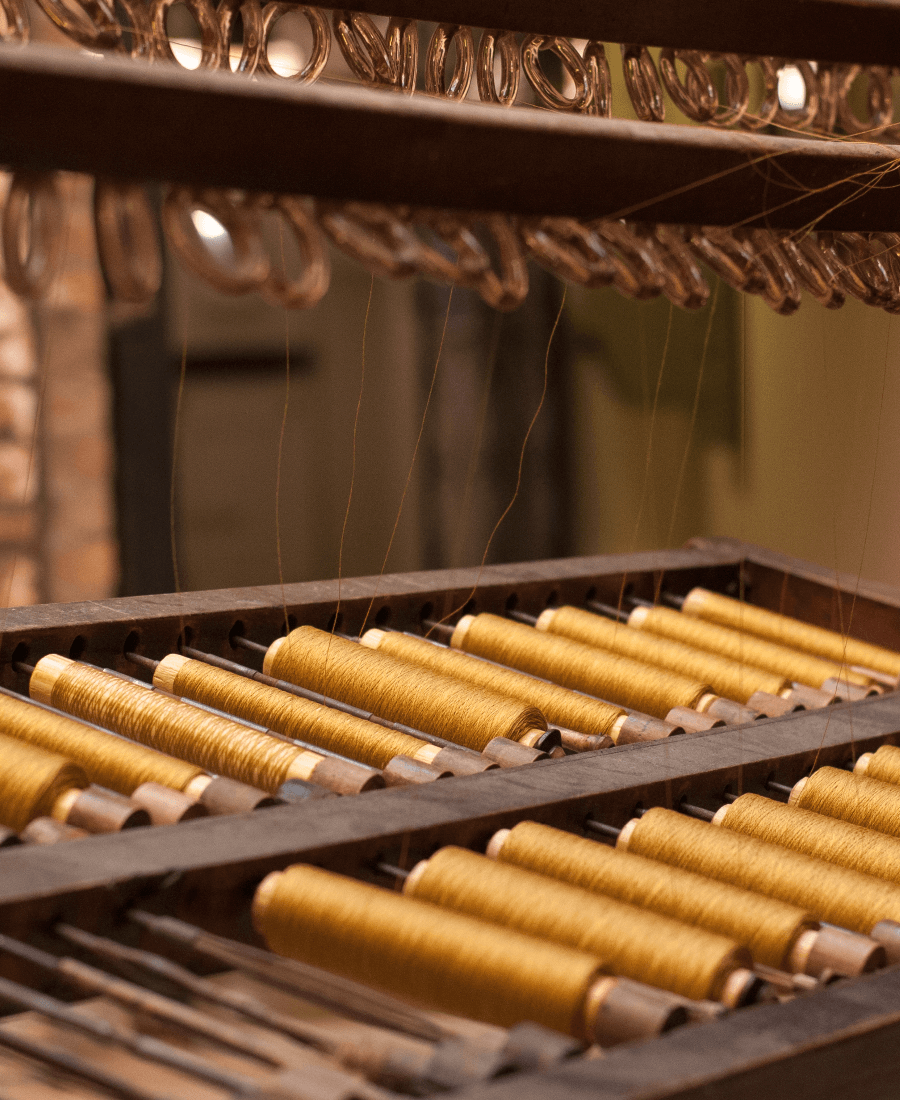 A weaving workshop with ancient roots
The roots of the Bevilacqua family in the textile world date back to 1499. Indeed, in that year Giovanni Mansueti painted The capture of St. Mark in the synagogue, mentioning the names of the noblemen who commissioned it: one of them was a certain "Giacomo Bevilacqua, weaver". The actual Tessitura was founded by Luigi Bevilacqua in 1875, after recovering some looms and machines once used by the Silk Guild of the Republic of Venice. But according to some documents some Bevilacqua weavers were already there in the 18th century.
An ancient Venetian art
The company therefore carries on an ancient Venetian art, which declined during the 18th century and got back on its feet in the 19th, combining historical designs and techniques with a whiff of modernity.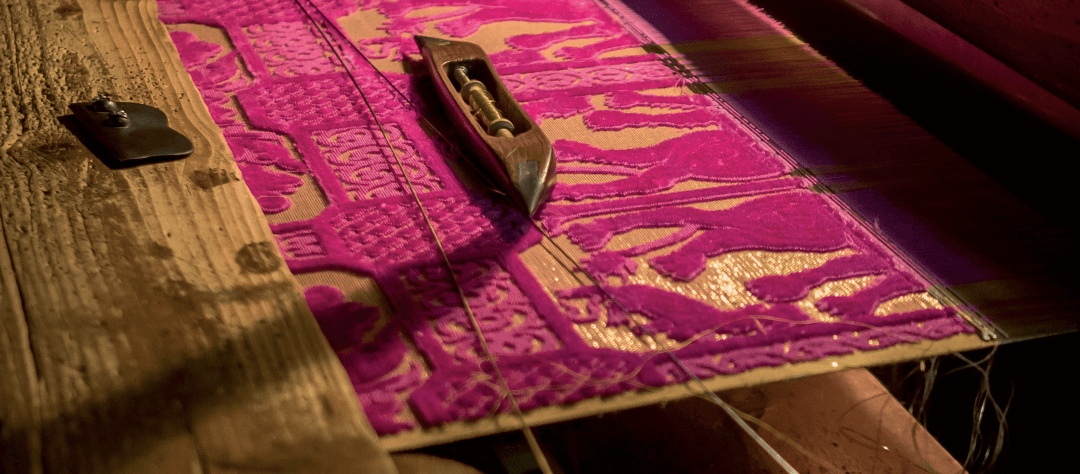 Collaborations with different fields
Throughout its history, the company's been producing countless fabrics for renowned customers and famous buildings. Some of these collaborations have enriched our archive with new patterns, as our partnership with the Swedish artist Maja Sjöström did, who designed the fabrics for Stockholm's City Hall. Others employed our handmade velvets on high-fashion clothing items and accessories, as for example the Bagonghi handbags by Roberta di Camerino. But our fabrics decorate various churches in Venice, too, like the Basilica della Salute, and have played a part in the restoration of prestigious palaces, such as the Kremlin.
Visiting a historic weaving workshop
Visiting Tessitura Luigi Bevilacqua is possible. It's a unique chance to see weavers and looms at work, while they produce the refined soprarizzo velvet, and to touch with your own hands a fabric made following ancient techniques.
A family tradition
From its very beginnings, the Tessitura was managed by the children and heirs of Luigi Bevilacqua. Now it's led by Rodolfo Bevilacqua, President and Head of Production, and his brother, Alberto Bevilacqua, CEO and Head of Marketing. With the help of their skilful collaborators, the Bevilacquas run their company themselves: their constant presence and solid knowledge of weaving techniques guarantee a high-quality and renowned product, now has then.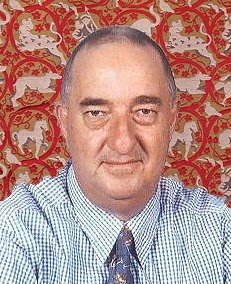 Rodolfo Bevilacqua
President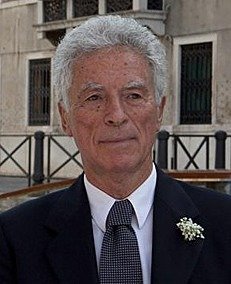 GianPaolo Bevilacqua
Adviser