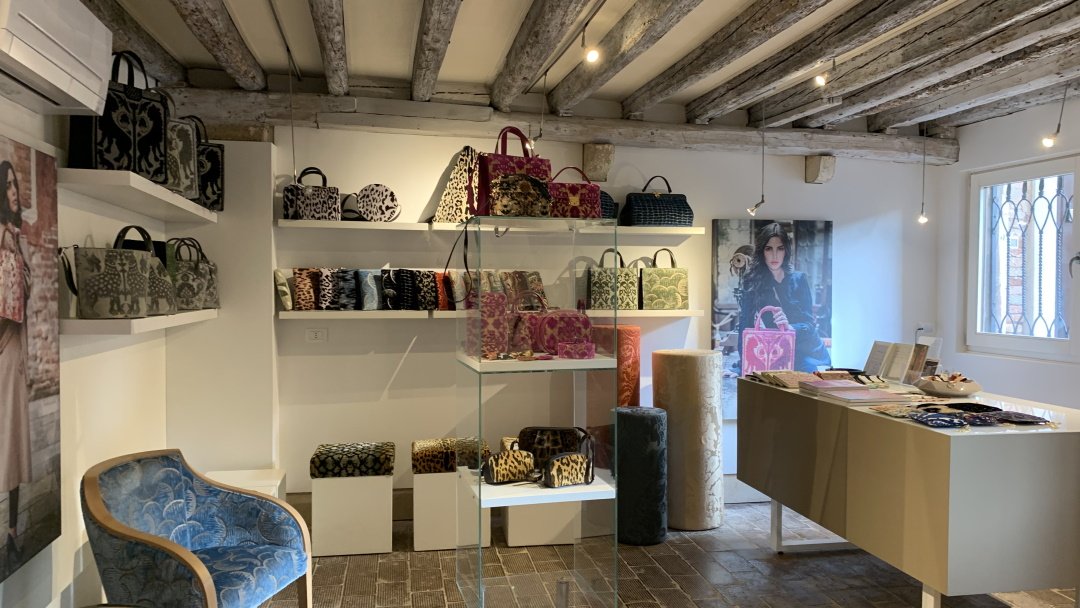 TESSITURA LUIGI BEVILACQUA
historical headquarters
showroom/shop
Santa Croce 1320
Venezia
T. +39 041 72 15 66
HOW TO GET THERE

by taxi
it is possible to use the Canal Grande access next to the Giudice di Pace.
by vaporetto
vaporetto n.1 / 5.1 / 5.2 at Riva de Biasio stop.
walking
Set your GPS to Campo San Zan Degolà, in front of Campiello De La Comare. Google maps link.
Visits to the weaving workshop and the shop available by appointment only
Shop opening hours
Monday-Friday
from 9:30 a.m. to 1:30 p.m.
from 2:30 p.m. to 4:30 p.m.
Saturday available only upon request
closed on Sunday