It's often the case that the simplest ideas end up sparking a revolution. And that's exactly what happened to the loom invented by Joseph-Marie Jacquard, which made history at Luigi Bevilacqua's fabric mill, too. We're going to tell you how, and which are the characteristics of jacquard fabrics.
How did looms work in the 18th century?
Before 1806, looms like those of our weaving mill were completely hand-operated. Standing next to the weaver, an assistant pulled some grips on the side of the loom to lift the heddles and make the warp's threads pass through them. Assistants were usually girls, often the weavers' daughters, who could thus learn their mothers' job by observing them all day long.
Besides, in this way weavers could weave a slightly longer amount of fabric, since at that time they were paid according to the length of product they finished.
Anyway, they couldn't make more than 10 cm of fabric a day. Quite a slow work, then.
The history of the Jacquard loom
In 1806, Mr Jacquard (1752-1834) finally decided to patent a machine he had been working on for many years. These are the most important things you should know on its history:
Jacquard had a brilliant idea: joining 3 different projects of the past century in a single device:
the use of needles and a perforated paper tape, containing the pattern, which Basile Bouchon tested in 1725;
the replacement of the paper tape with punched cards attached to one another, which Jean Baptiste Falcon put forward in 1734;
the use of a mechanical cylinder above the loom, which Jacques Vaucanson had designed in 1744 to automatically replace punched cards while weaving;
textile workers weren't that happy with the introduction of the Jacquard machine: they feared it would cause mass dismissals. That's exactly what happened, at least in part, and Europe becomes a hotbed of worker's uprisings. And a death threat was made against Jacquard.
Fortunately, Jacquard got on all right. And his invention, too, without which now the weavers' work at Tessitura Bevilacqua would be much more slow. Producing luxury fabrics for upholstery with patterns such as those from our archive, indeed, would be difficult. Extremely difficult.
The characteristics of jacquard fabrics
The most distinctive feature of jacquard fabrics is, indeed, the complexity of their patterns and the high number of colours.
So, it's to Jacquard's idea that today we owe the production of elaborate and fine fabrics for furnishing and clothing.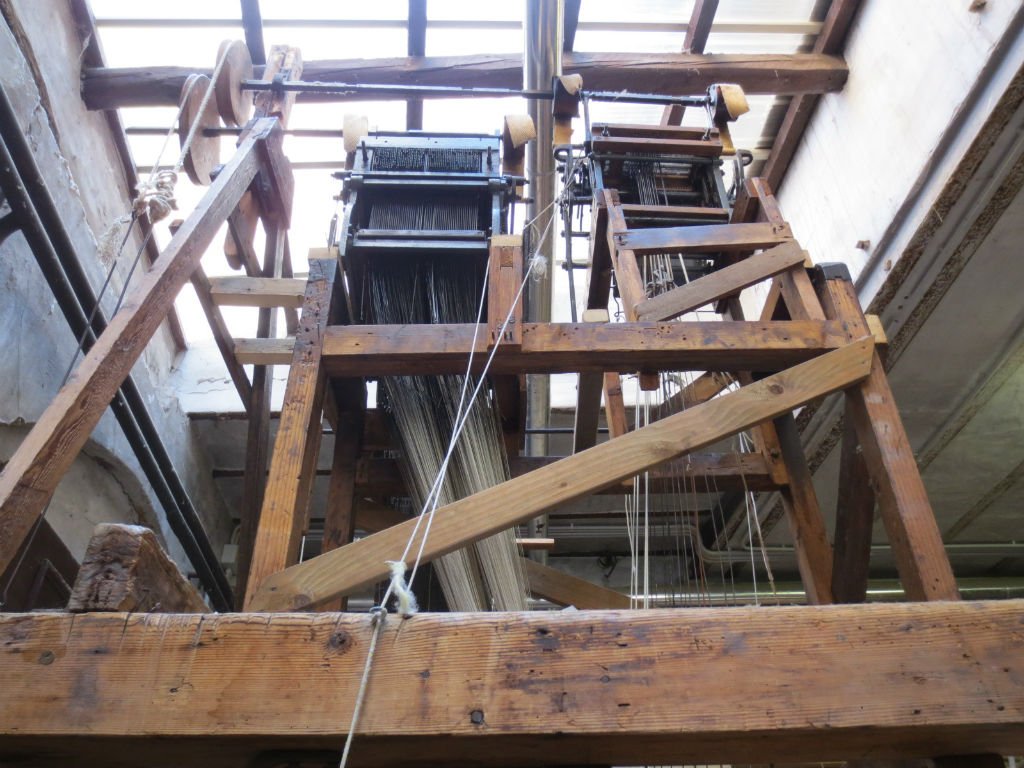 Header image by Davide Zugna for Venezia da Vivere