Looms can't produce all kinds of patterns: this is a challenge we had to face some years ago, when the stylist Yiqing Yin asked us to make a velvet for dressmaking.
This post is about this episode, to unveil another peculiarity of Jacquard looms and handmade velvets.
Drawing Italian velvets: the requirements of handlooms
When the designer Yiqing Yin showed us the sketch of the pattern she wanted on her dress, our technician had to deal with a difficulty: there were too many colours and the design was far too elaborate.
The dress was indeed supposed to evoke flowers and water, because it drew its inspiration from Ophelia, the woman who, in Shakespeare's Hamlet, drowns while picking some flowers.
So, in order to follow the original idea, our technician and the stylist had to rethink the pattern, though under the rules of looms. Which meant:
finding a motif for the design: looms always repeat the same pattern. But the sketch didn't have any recurrent scheme, as you can see on the photos. Our technician and Yiqing Yin, however, managed to identify one;
creating a technical drawing on graph paper: this is indeed the basis for creating the right holes on punched cards, i.e. the cards the Jacquard machine needs to create the pattern;
Reducing the number of colours: the resulting fabric was produced by using only 4 different colours, but there seems to be more shades than that. We owe this effect to cut velvet, which is lighter than curly velvet. So each colour actually offers 2 different nuances.
Who creates the pattern of a handwoven velvet, then, knows very well which shades it will show when finished. This is the only way to correctly project the punched cards weavers must use to produce it. And only if this project is clear weavers can place the right spools on the loom and start working.
This is why the manufacturing of silk velvets is a teamwork requiring a lot of time, even in its planning stage.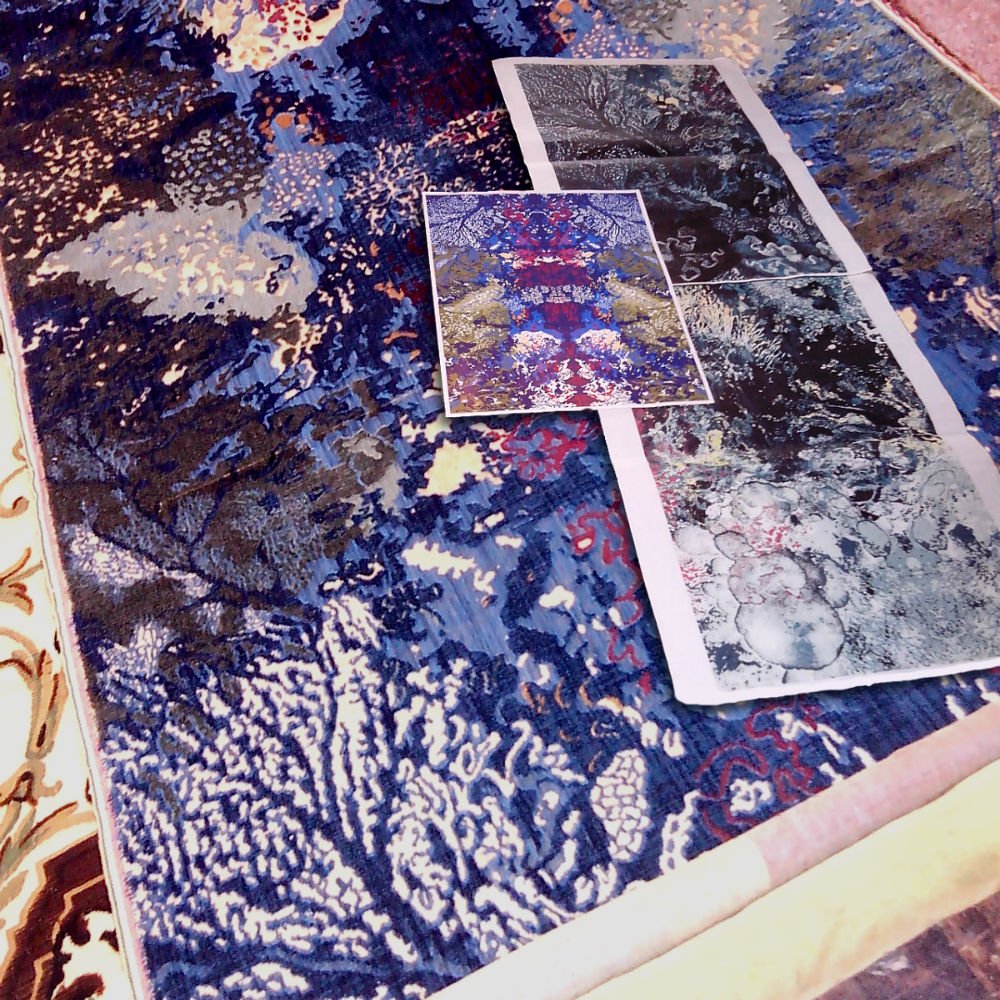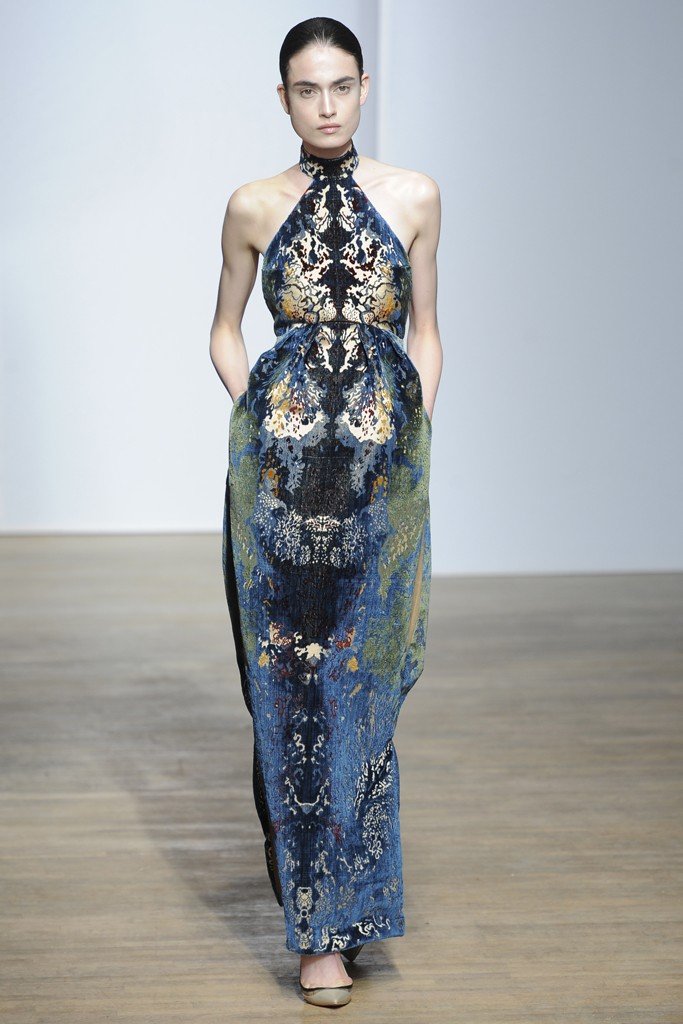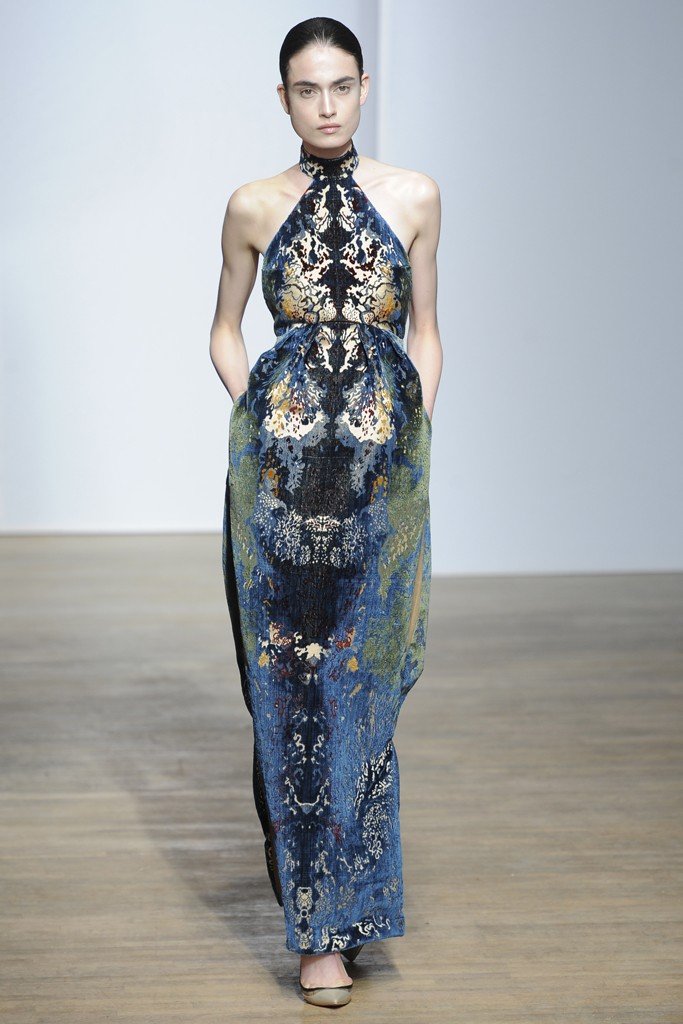 The result: a unique velvet for dressmaking
The resulting fabric was 5 metres long and extremely heavy – not a ready-to-wear item, then. But this wasn't its only peculiarity: another one was the fact that only little warp was visible. Its surface almost completely consists of cut and curly velvet.
Yiqing Yin then managed to masterly cut and sew this velvet to create the dress you see on this photo.