Decorating your home with green is a trend which has ancient roots: by the middle of the 19th century it was one of the most popular colours for interiors and fashion. Since it immediately recalls nature, it's always evoked a feeling of peace. But some of the details of  its history are far from reassuring.
The history of the colour green
Even ancient Egyptians knew the colour green: just think of the god Osiris, who is depicted with green skin. Romans, on the other hand, used to dye some women's clothes in this shade. The latter trend continued into the Middle Ages: in the Arnolfini Portrait by Jan van Eyck (1434-1435), the woman is not pregnant, but dressed in green as a symbol of fertility.
The real turning point, however, occurred during the Victorian era, when "Scheele's green" was invented. When Swedish chemist Carl Wilhelm Scheele developed an innovative mixture to create green in 1775, the colour immediately achieved great success among painters, but became a popular one on furniture and everyday objects, too: wallpaper, book covers, toys and much more. The only problem? It was made of arsenic, one of the most dangerous poisons.
One of the most illustrious victims of green apparently was Napoleon Bonaparte, because the walls and many objects of his house on the island of Saint Helena were painted in this color. This could be a coincidence, but we know for sure that his contemporaries were well aware of the dangers this colour posed.
During the 19th century Scheele's green was therefore banned and replaced by  "Paris green", which the Impressionist painters soon fell in love with. However, this too had a toxic composition, being made of arsenic and lead, and disappeared by the middle of the following century.
Green home decor: trends through the centuries
As well as during the Victorian era, green was one of the most favoured shades for home decor even during the Art Nouveau period – i.e. late 19th century. Indeed, this style had its main source of inspiration in nature, so green appeared on illustrations, window decorations and other architectural elements, as well as on fabric patterns. Its toxicity, however, is one of the reasons why it gradually disappeared from interiors.
At least until the Fifties, in fact, green was almost completely missing from homes and even after that date it wasn't very popular. However, the trend changed radically in the 1970s, with the explosion of strong pop art colours and the creation of some iconic design objects. One of them was Gufram's Cactus coat stand in emerald green – a colour which is no longer produced today.
In recent years, this colour has enjoyed a renewed popularity , thanks to a greater environmental awareness: houses have started featuring more and more plants and green textiles, in different shades. It is no coincidence that in 2017 Pantone chose one of its shades as the colour of the year: Greenery was a lively and energizing yellow-green that reflected people's need for vitality.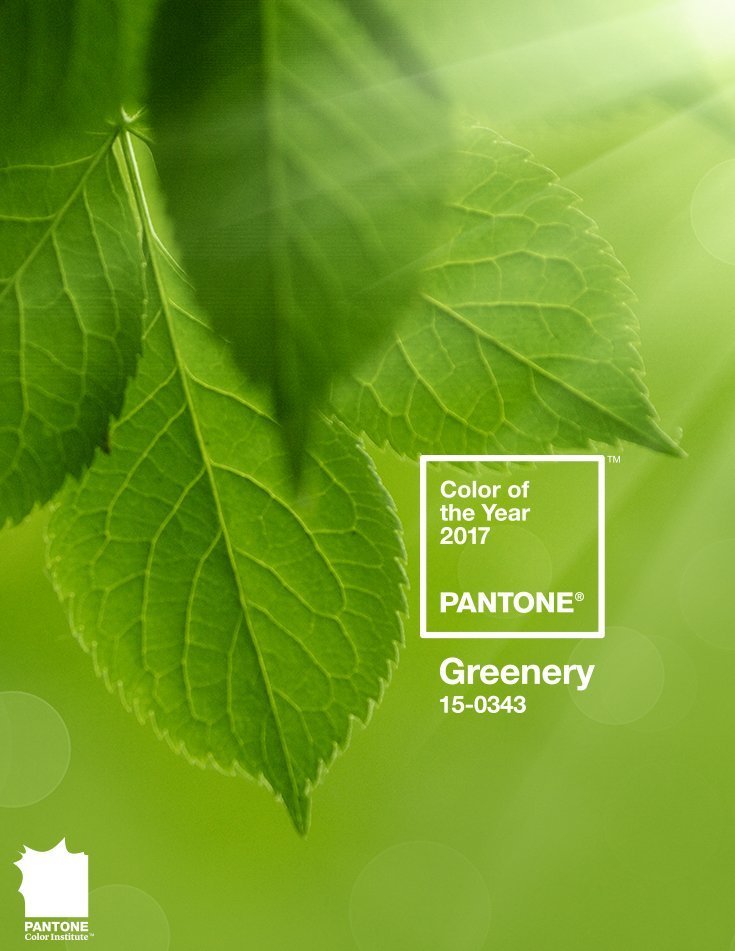 But the shades that green offers for furnishing fabrics are quite a lot: here are those of our catalogue.
Green furnishing fabrics: some tips for choosing the right shade
The shades of green vary from cold to warm, offering various possibilities of combination and use. Fabrics depicting plants and animals such as those below, for example, immediately evoke nature and a feeling of peace.
Emerald, on the other hand, gives energy to the whole room.
The "giada" and "baltico" colours are very different, soft and therefore relaxing.
"Edera" and green are stronger and brighter, whereas our animal skin fabrics in green look definitely exotic.
Olive green deserves a special mention, since it can be either cold or warm, according to its saturation.