This collection of cushions is lined with heddle velvet with a precious Soprarizzo handmade velvet insert called "Leoni". The design represents the company logo of Tessitura Bevilacqua. It depicts two Byzantine lions with the tree of life in the centre. They are all finished with a fringe in marabou. The entire collection is made exclusively in Italy. In particular, the part with the hand velvet is made in Venice.
Main material: Velvet
Colours:
Gold Taccheggiato Velvet – Fuchsia Leoni Handmade Velvet
Blue Taccheggiato Velvet – Ivory Leoni Handmade Velvet
Care instructions
Do not use chlorine on any of the materials. Do not wash with water. Use delicate dry cleaning only. Iron at a moderate temperature.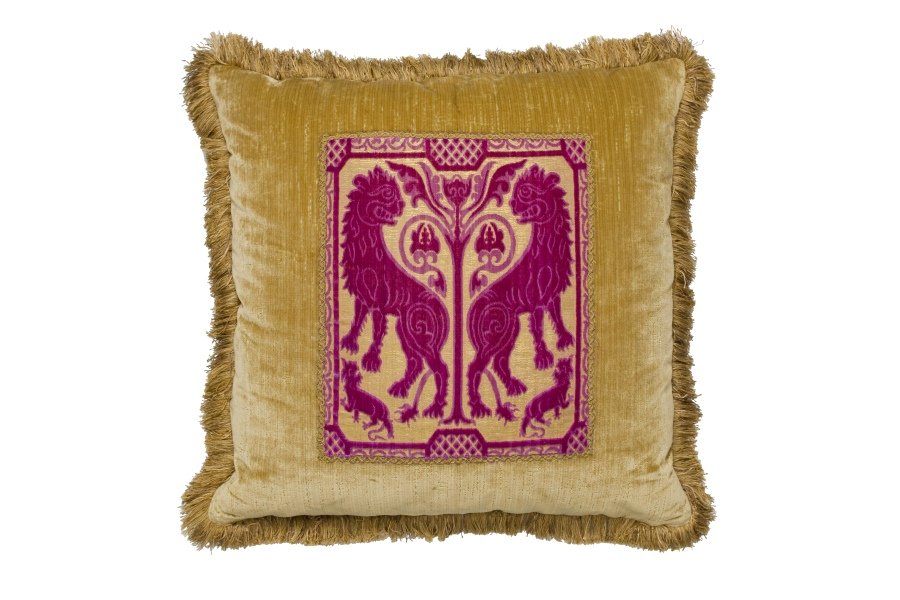 LEONI SOPRARIZZO VELVET CUSHION
Gold Taccheggiato Velvet – Fuchsia Leoni Handmade Velvet
SIZE: Width: 50 cm,  Height: 50 cm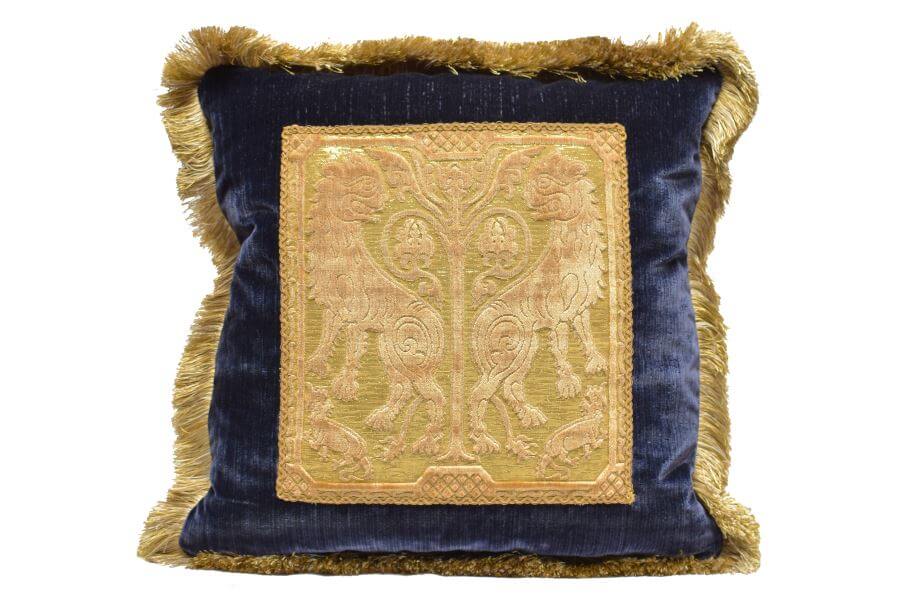 LEONI SOPRARIZZO VELVET CUSHION
Blue Taccheggiato Velvet – Gold Leoni Handmade Velvet
SIZE: Width: 45 cm,  Height: 45 cm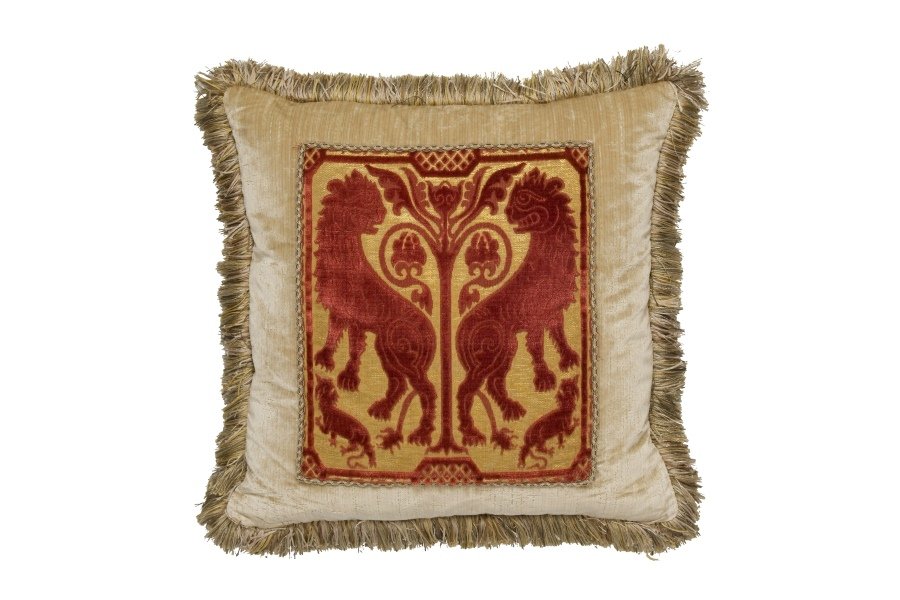 LEONI SOPRARIZZO VELVET CUSHION
Gold Taccheggiato Velvet – Antique Pink Leoni Handmade Velvet
SIZE: Width: 45 cm,  Height: 45 cm