The most beloved leopard velvet fabric by Tessiture Bevilacqua has landed in a quite special gallery in Milan. Dimoregallery is, indeed, the only apartment where everything is on sale – apart from the apartment. And one of its furniture items now shows Bevilacqua's Tiger Velvet.
Dimoregallery: a furniture gallery in Milan
What's Dimoregallery? It's an inhouse gallery, opened by the interior designers Emiliano Salci and Britt Moran – who lead Dimorestudio, as well – on February 25th, 2014 at number 11, Via Solferino, Milan.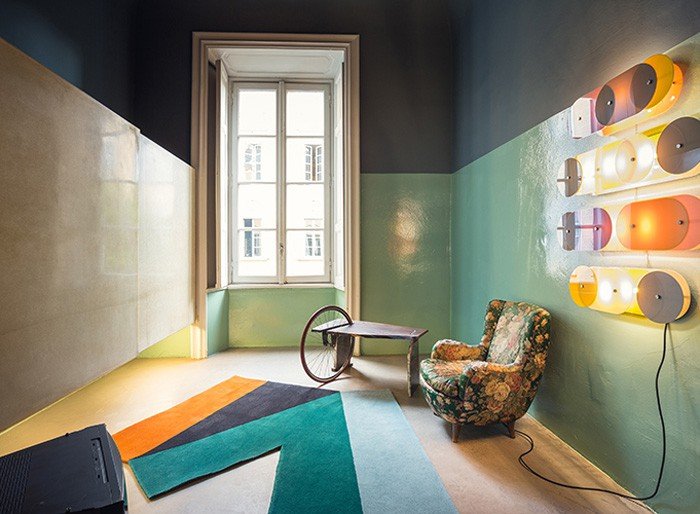 Here they sell objects they've either created or chosen among works by great designers of the past. Even the most vintage-looking objects, however, have been adjusted so that they can suit a modern taste in furnishing.
This means that every item in the gallery is pervaded by a retro air, though perfect for the contemporary lifestyle, at the same time.
So far, nothing strange.
Except for the fact that the gallery is inside an actual apartment, on the second floor of a 19th-century building. That is, if you want to enter it, you have to call on the entry phone, climb the stairs and go past other doors.
The only difference between this apartment and the others lies in the fact that, here, everything is on sale. Apartment excluded.
A Breuer chair with a leopard velvet fabric
Dimoregallery's Heritage collection has recently acquired an extremely rare object: a Breuer chair.
This name is surely not new to fans of architecture and design. Because the Hungarian architect and designer Marcel Breuer  is the mind behind the Wassily chair, made of eisengarn and steel tubes. But, while working as a teacher at Bauhaus, he produced wooden chairs with a back made of fabric, as well.
As the one you can see in the photo above, covered in Tessiture Bevilacqua's leopard velvet.
The animal style interior decoration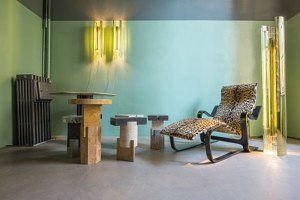 Fashionable during the 1960s and 1970s, the animal style for interior decorations has, in fact, never completely disappeared. And it came back, in all of its exotic glory, as a trend for furniture in 2014.
Having some animal style interiors means adding an exotic and wild touch to one's house. And to get this look you don't need to turn your furniture upside down: you simply need a few elements showing a leopard-, zebra- or tiger-skin pattern.
As, for example, a chair like the one presented by Dimoregallery.