Anna is an elegant day bag available in two sizes and a wide range of our precious velvets, to adapt to the most diverse tastes and outfits.
The Elegance of the Anna Bag in the Extra-large Version
The linear and clean silhouette of this bag highlights the classic baguette shape. It's about 32 cm long and 15 cm high and is equipped with a leather handle. Like all our bags, it is handmade by Venetian artisans and each piece is unique. The clasp that brightens and enriches the bag, the chrome metal details and the leather trim are chosen to perfectly match the color and aesthetic of each of the beautiful velvets which cover it. This model is offered in refined Lepanto velvet, with blue motifs on a white background, and Coccodrillo velvet, in olive green and indigo color versions. The interiors are in soft leather and contain a useful compartment.
Anna in the Minibag Version
The extra-large version has joined the miniature that measures 22 cm at the base. It's a practical minibag, made unique by the leather shoulder strap and metal details, to be worn in many different ways to be perfect for any occasion. Inside it has a convenient compartment that allows you to carry the essentials. It's a casual accessory, of disarming beauty, declined in different fabrics: the most classic and extraordinary Lepanto velvet and Rinascimento velvet, a handmade soprarizzo, and Lancé velvet, in red and blue, an extremely contemporary design even though it originates from the 1600s. Discover all the variations of the Anna bag on the dedicated page. A refined bag like the woman whose name it bears: Anna Notaras Paleologina.
Anna Minibag in Lancé velvet
Who Was Anna Notaras Paleologina
Anna Notaras, who belonged to one of the wealthiest families of the Byzantine nobility, did her utmost to preserve the cultural and religious traditions of the Greek people in Italy.
When Constantinople fell to the Turkish conquerors in the mid-15th century, Anna fled to Venice, where she had properties. Her wealth and her political influence within the Venetian aristocratic families allowed her to undertake important initiatives to keep alive the traditions of Byzantium.
Among these, the activity of publisher for some of the first books in Greek language printed in Italy, especially religious themed ones. She also worked with the Venetian authorities to obtain the right to hold Orthodox services in an oratory within her own house. Moreover, she gifted the Byzantine expatriate community with three precious icons brought from Constantinople.
The devout noblewoman also left 500 ducats as testamentary bequest to finance the construction of an Orthodox church within Venice. Thus, the church of San Giorgio dei Greci was built, a place where the Orthodox community of Venice still prays today.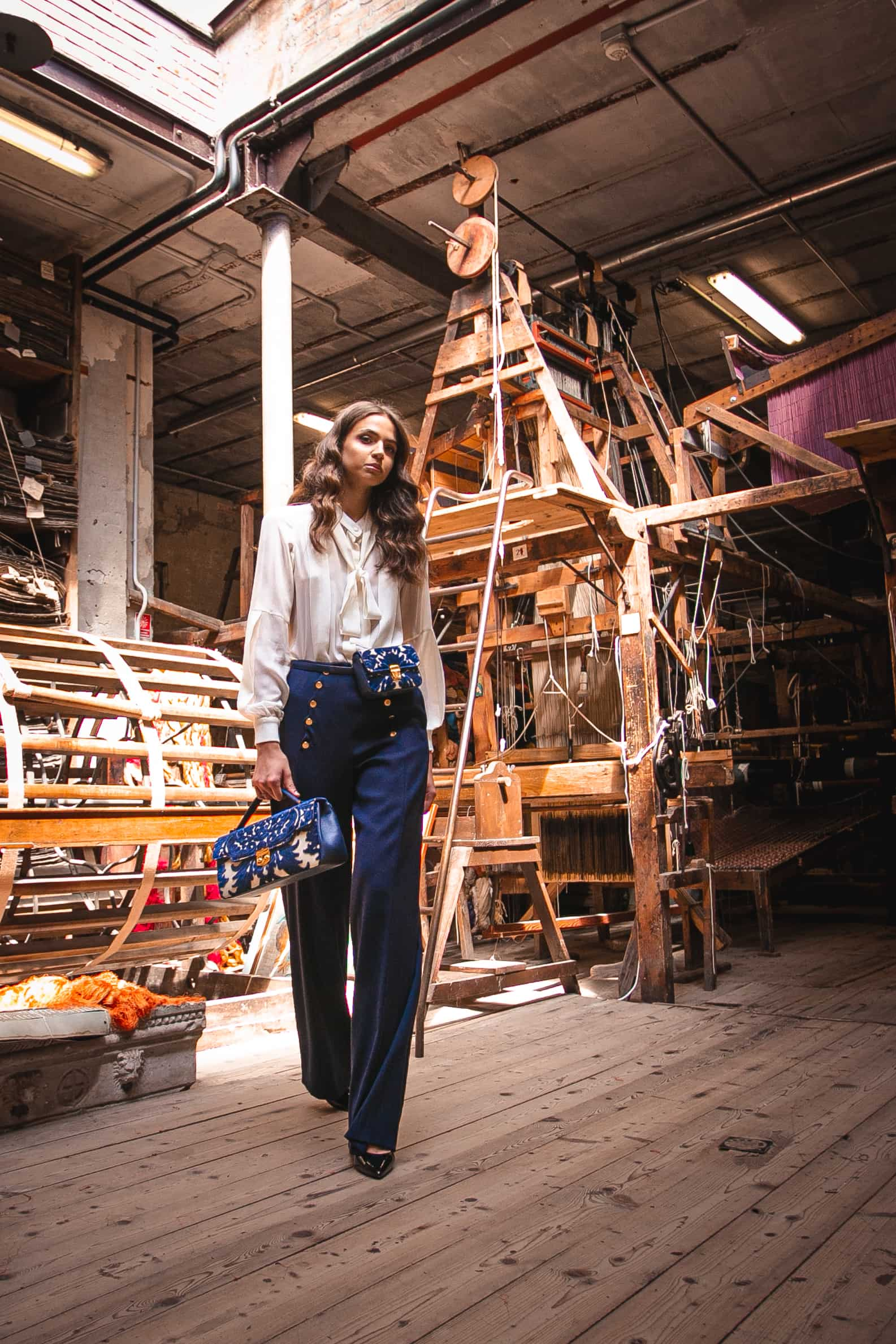 Photo credit: Marta Formentello for Venezia da Vivere