Yellow furnishing fabrics – or in this colour's more precious brother, gold – have the ability to create an immediate effect of brightness, positivity and luxury in a room. This is due to the vitality and joy that this colour expresses, but which have not always been associated with it, as it is today. Let's see why.
The troubled history of the colour yellow
To find the roots of yellow we must go back to prehistoric times: yellow ochre is in fact one of the very first pigments used by man, and you can find it in rock paintings. The Egyptians, great colour lovers, managed to transform it into an even more brilliant colour, adding another mineral to ochre, i.e. orpiment. The latter was also used by the Romans, as well as yellow ochre and brown, used for the backgrounds of frescoes or to copy the colour of skin.
When the Middle Ages arrived, however, yellow began to disappear, even though not completely. Indeed, we can see it in the works of art of this era, too, but to characterize some very specific categories of people: liars, traitors and all the people who were to be excluded from society. Evidence of the negative meaning of yellow can be found in the fresco of Judas' Kiss by Giotto, in the Scrovegni Chapel in Padua: you can immediately recognise Judas, because he is completely wrapped in a cloak in the colour of the sun.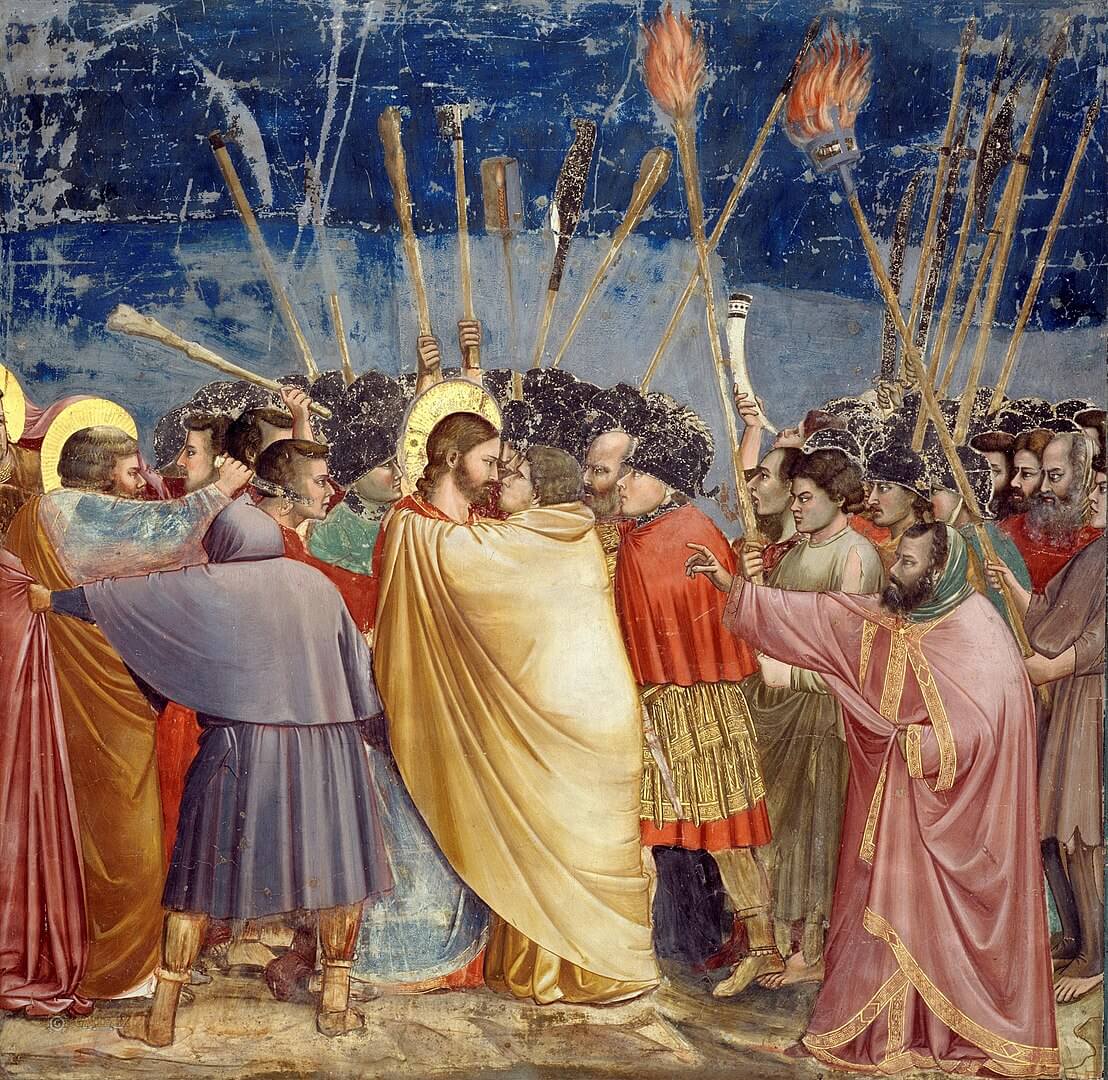 The medieval situation of gold, on the other hand, was quite the opposite: it was used to convey an idea of royalty, wealth and power almost everywhere, on clothes, paintings and furniture, as in past centuries. Indeed, it was considered a shade of white, not of yellow, and therefore did not share the negative connotations of the latter.
With the passing of time – and under the influence of Oriental art and its porcelain, on which yellow was a widely used colour, with a positive meaning -, yellow began to take on the value that we still attribute to it today. We must thank Van Gogh, the Impressionists and many artists of the following centuries for this, as well, because they made extensive use of this colour.
The gold and yellow furnishing fabrics of Tessitura Bevilacqua
Yellow is a very intense shade, but it can give a strong touch of modernity and brightness to a room. It offers many shades, too: here are those you find in our catalogue.
The shade that comes closest to the yellow we commonly think of is antique yellow, more elegant than its non-aged version, but not as sparkling as gold.
Similar, but sparkling and with a decidedly more luxurious character are the gold and antique gold variants, precious colours we use on our most refined motifs.
Beige and sand: two natural and softer tones than the previous ones, therefore suitable for combinations with bold colors, but not only.
Close to the previous ones, but with some hints of pink is mandorla ("almond"), one of the most recent colours added to our lampases and brocatelles.
The last two shades, brown and dark brown, seem too dark to be used on furnishing fabrics: as a matter of fact, as you can see in the examples above, they look simply perfect on some designs.