Venice has always been a melting pot of different cultures, which have contributed to the city's heritage. Tessitura Bevilacqua, too, has been influenced by this positive trend, and has therefore adopted motifs coming from abroad on its luxury furnishing fabrics. An example is the Svezia Lampas.
Where was the Svezia Lampas used?
The motif on the Svezia Lampas has had various "famous" uses:
in pearl colour, on the handmade brocade dress for

Queen Louise of Sweden

, in 1950;

on an ivory, blue and orange handmade brocade for the

Royal Palace of Kuwait

, in 1950;

on a lilac, sky-blue and light-green lampas, made on a power loom, for the Royal Palace of Oman, in 2011.
This lampas is characterised by a floral pattern, whose prevalent lines are curves, most of all in the flowers' stems. Flowers, curves and tendrils are typical of the Art Nouveau style, which deeply influenced Maja Sjöström, the author of this motif.
Tessitura Bevilacqua's relationship with Sweden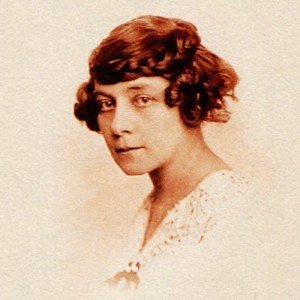 We've already told you about Maja Sjöström, as well as about the story of the Copenhagen Brocatelle, too, which she made for Stockholm's City Hall.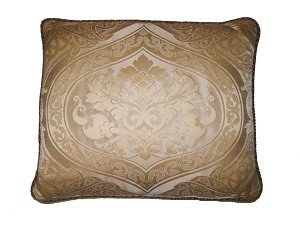 What we haven't told you, yet, is why Tessitura Bevilacqua began this cultural and commercial relationship with Sweden.

Indeed, at the beginning of the 20th century, we had many collaborations with Sweden, because the grandmother of today's owners of the weaving mill came from this country. This was how the Royal Family of Sweden knew us and started collaborating with us.
But, from the point of view of textiles, what did this connection bring to the Tessitura?
The peculiarity of Swedish patterns for luxury furnishing fabrics
As you can see on our lampas, the answer is new patterns. The natural motif characterising the Svezia Lampas is, indeed, different from contemporary Italian designs.
Maja Sjöström worked with Bevilacqua between 1922 and 1923: by that time, Italian fabrics already showed the far more geometric patterns of the Art Deco. An example is the Walls Soprarizzo Velvet.
In Sweden, though, the most popular style till around 1910 was still the Art Nouveau, drawing its inspiration from nature, rather than from mechanics and progress. And maybe using such natural elements, with a fanciful, fluid and exotic touch was a way to find a shelter from a world which was rapidly changing.